EDF ENERGY
OUR METAL IS USED IN THE EMERGENCY FEED-WATER SYSTEM AND THE MAIN PUMPING UNITS OF THE NUCLEAR REACTORS
HINKLEY POINT C REACTOR
EDF utilised Taylor Forgings' steel in the production of their re-injection pumps for both of the Hinckley nuclear reactors. Faultless design, study, qualification, manufacturing, delivery to site, supervision of installation and calibration of the re-injection pumps on both units was imperative with only the highest grade of materials used. The main function of these safety classified pumps, which are located in the safeguard's buildings, is to lift fluid collected in sumps within plant and re-inject into the component cooling water systems. Taylor Forgings' steel proudly sits at the heart of this engineering feat.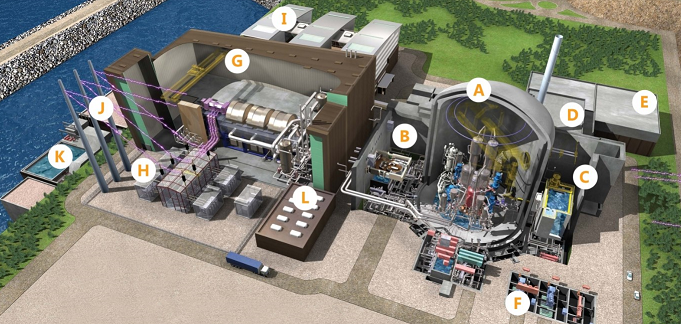 Please refer to point B on the image above.
Scroll right or tilt phone to see entire table.